Regular price
€239,00 EUR
Regular price
Sale price
€239,00 EUR
Unit price
per
Sale
Sold out
SAFETY
- Patented "Look" automatic release system at the buckle. The stirrup disengages from the stirrup leather during certain falls, while remaining intact, to reduce the risk of being dragged.
COMFORT
- Natural inclination of the floor by an ideal angulation and positioning of the foot relieving the joints.
- Vibration and shock absorption thanks to the high performance TPE sole under the rigid floor.
- Perpendicular buckle for easy fitting and allows the stirrup strap to lie flat on the saddle quarter.
BALANCE
- Dynamic compensation system by absorbing movement through the rotation of the buckle, providing greater stability and fixity.
PERCEPTION
- Optimal grip thanks to the wide, bevelled floor that relieves the flat of the foot.
- Ideal grip with 2 rows of steel studs for complete grip.
- Optimized weight for performance (440 grams/clip).
- Floor width: 12cm
- No minimum weight for the rider
30 day return: full refund. Test them without risk!
View full details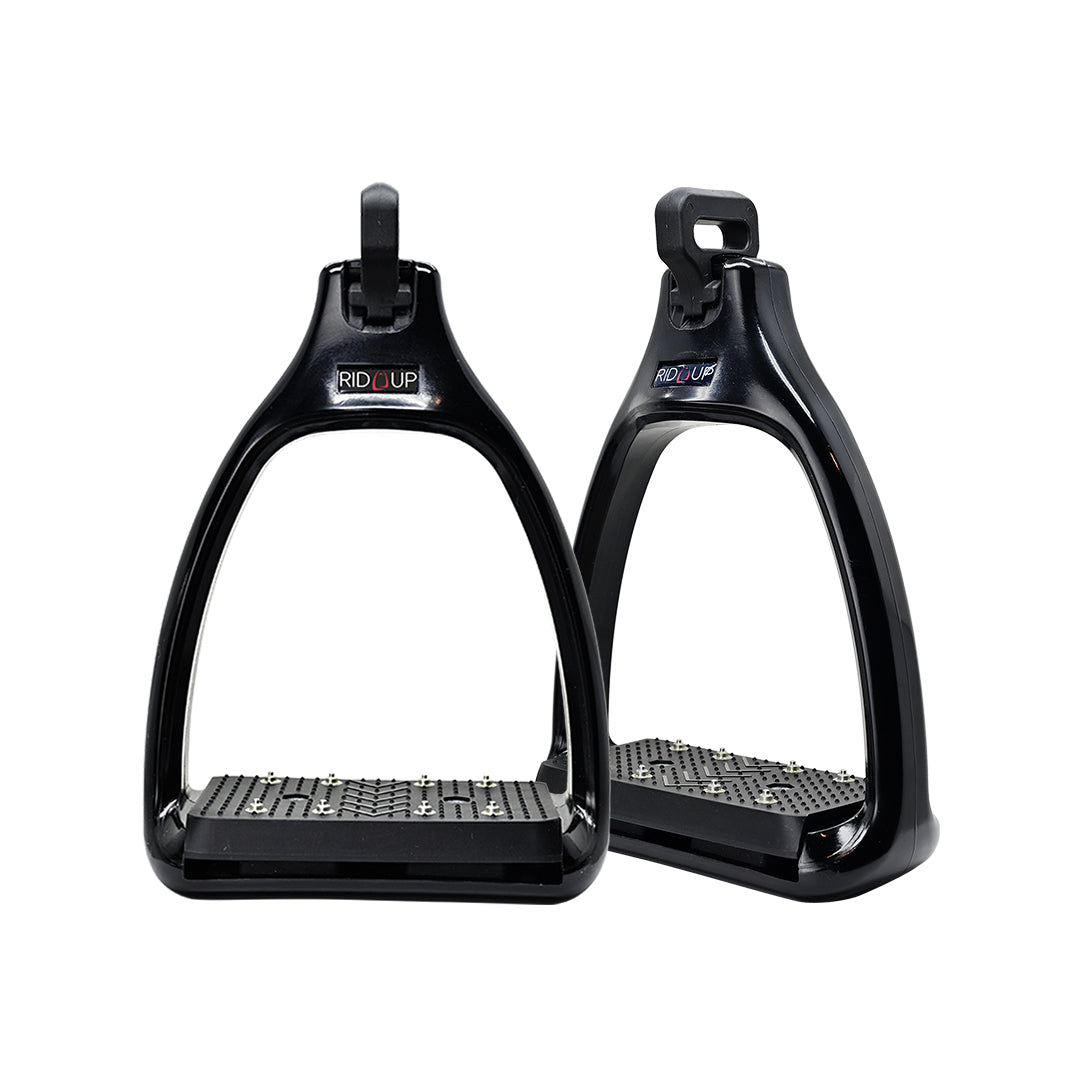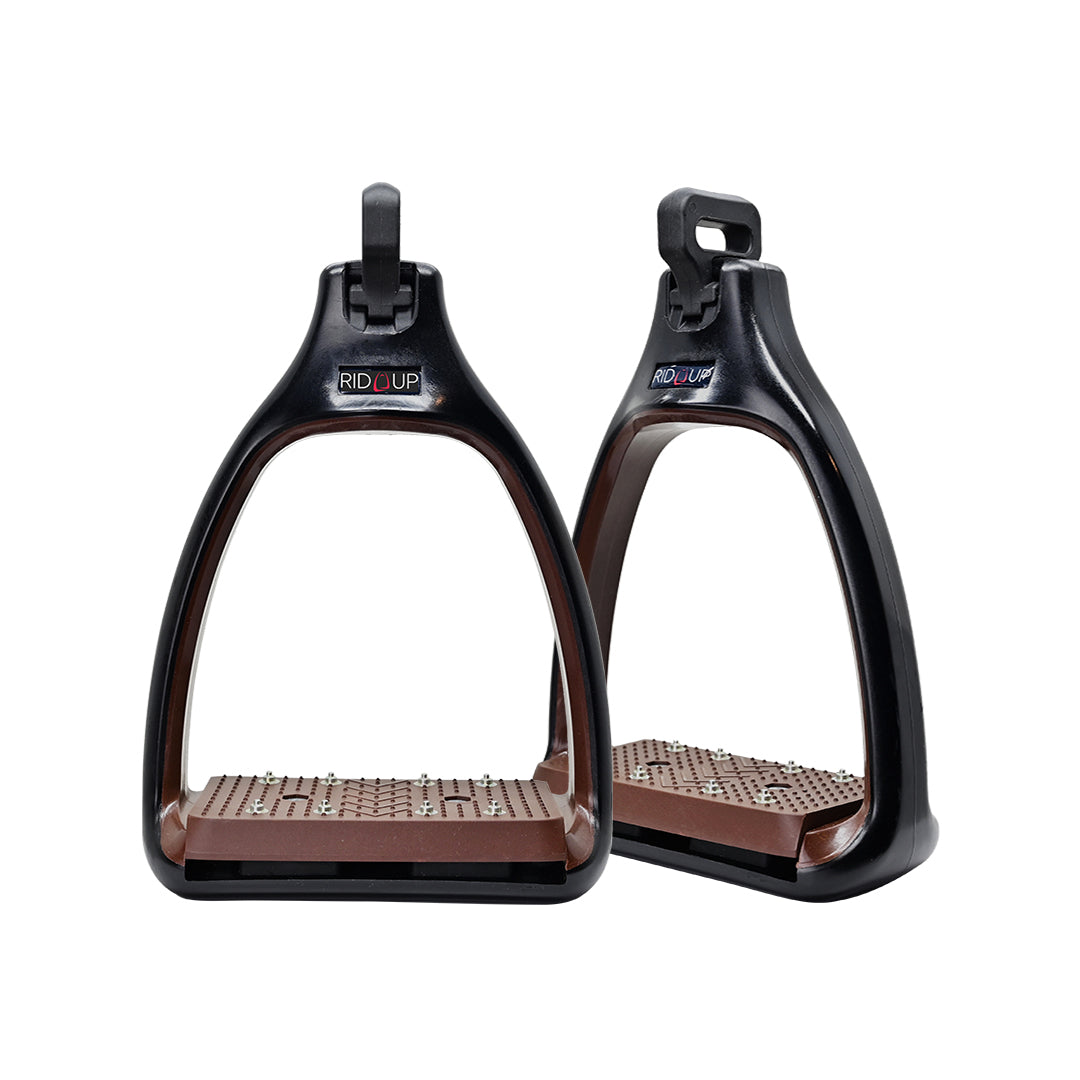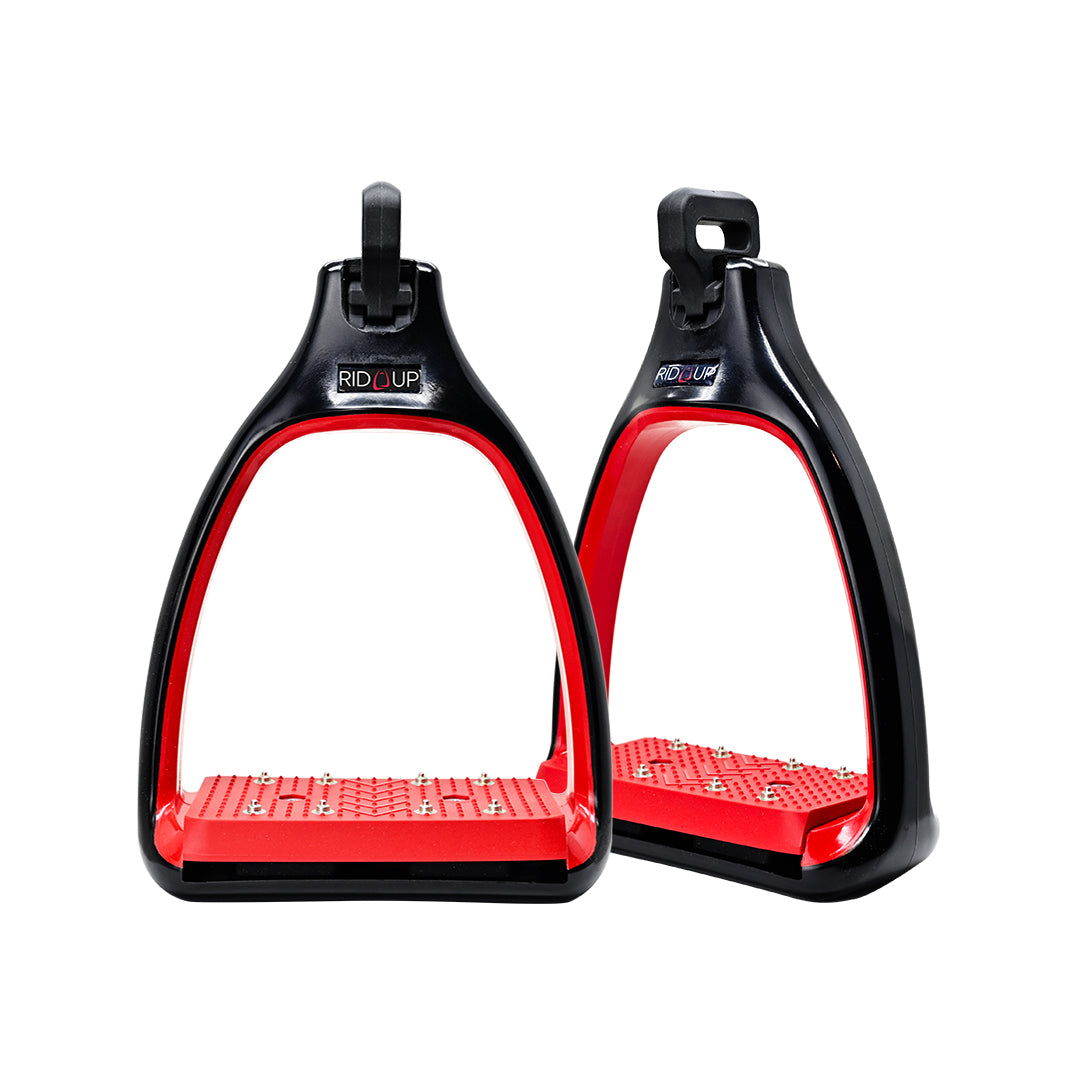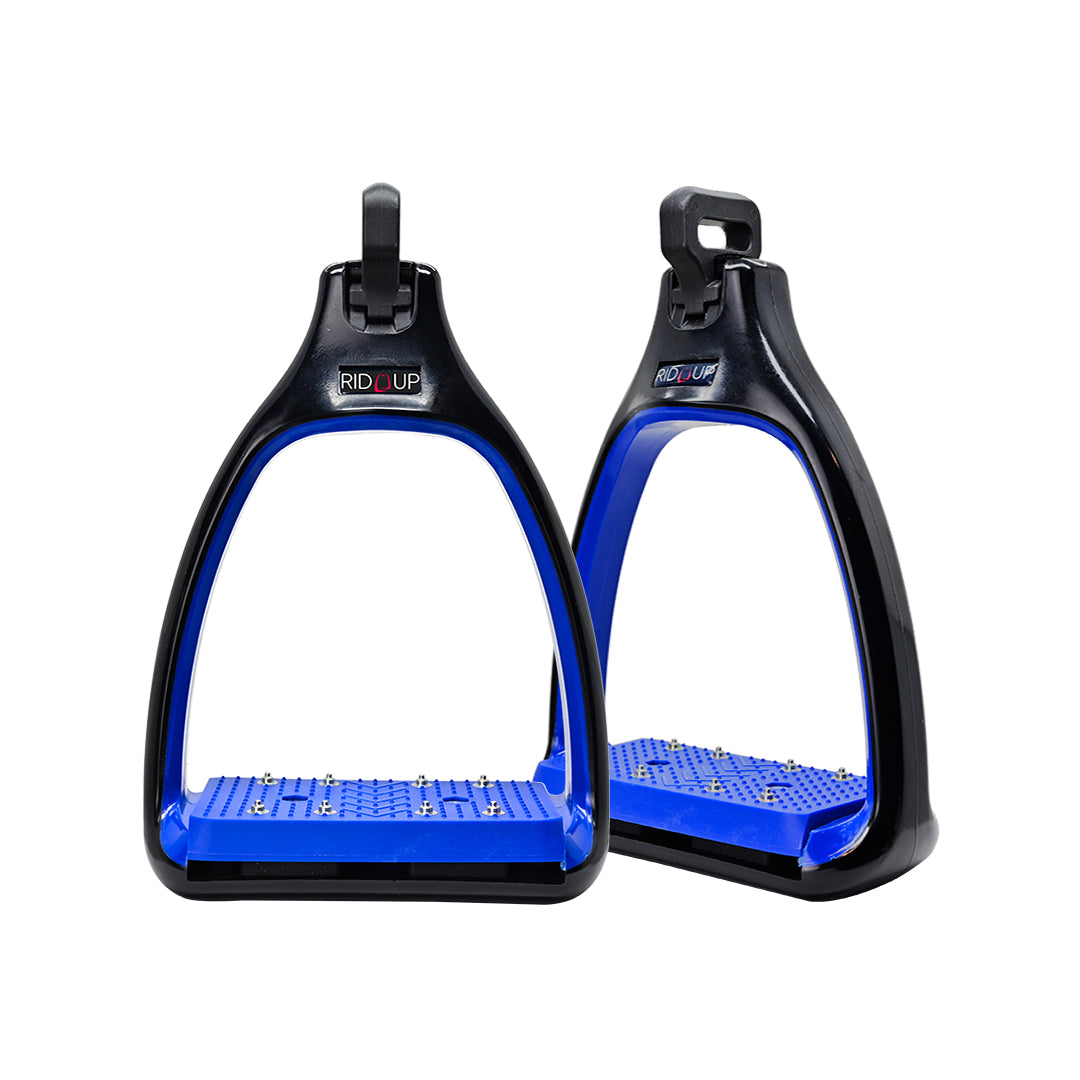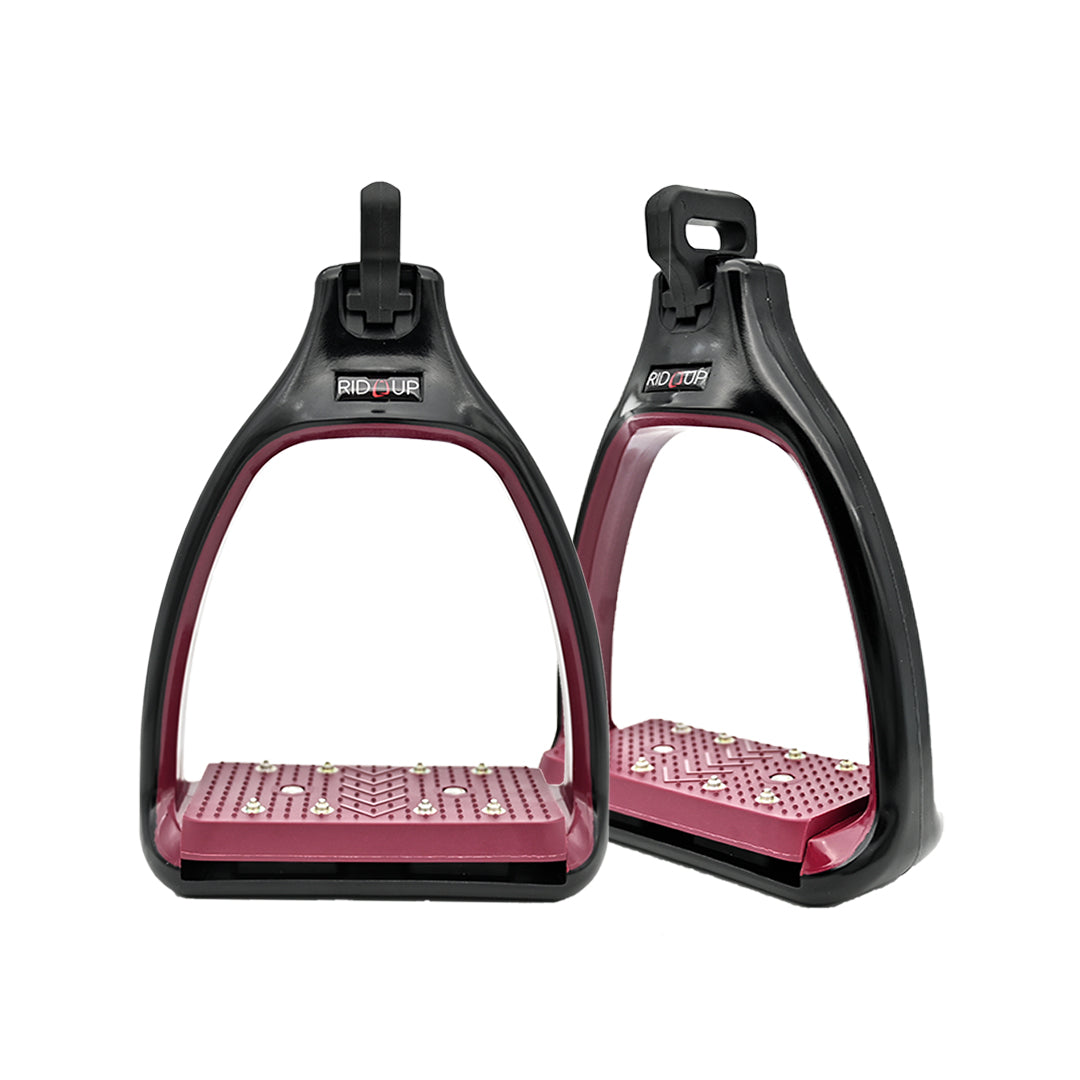 Grand professionnalisme
Les accroches étaient usées,contacter la plateforme
Rapidement expédié de nouvelles accroches
Je recommande vivement
Vous êtes parfait
Merci pour tout
Ma fille a gagné l'as poney 2😉🥇
Super
Super, bonne adherence et tres bon amortie. Parfait pour toute les disciplines
Top étriers !
Étriers qui donnent une bonne stabilité et confortables pour les articulations.
En plus top service ! On vient te chercher à la sortie du tour pour te proposer de les vérifier !
Superbe produit
Ces étriers m'aident à corriger ma position, stabilisent mes jambes et me donnent un sentiment de sécurité jusqu'alors inégalé. De plus ils sont très élégants, surtout en couleur bleu nuit.
Parfait
Etriers qui donnent plus de stabilité. Finies les douleurs aux genoux .Vraiment satisfaite de mon achat.Je recommande.